HOME > English Page > Why IBEI?
English Page : Why IBEI?
Why IBEI?
· Over 35 Years of Experience
Established in 1975, IBEI has a strong and trustful network with schools and educators, and we are able to find the right school and organize your study plans in Japan.
·
Great Variety of Programs
IBEI offers a great variety of programs to meet expectations of foreign students, schools and educators who wish to come to
Japan
. These include short term to long term study programs, cultural programs, study tours and also excursions for educators.
·
Expert Guidance and Assistance
IBEI provides expert guidance throughout the process, from finding placements in suitable schools, translating the documents (English to Japanese & Japanese to English), to obtaining necessary documents from Japan Immigration. We continue providing assistance and guidance until completion of the program.

·
Recognition and Recommendation
IBEI has been honored by many educational organizations overseas for its work in the international exchange.
 With the Governer of Maine State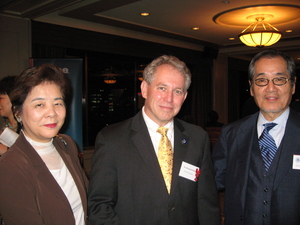 With the Mayor of Orange city, Australia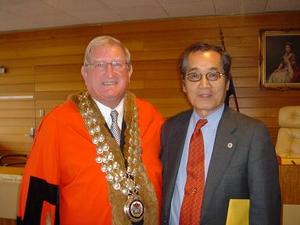 Counselling a student and his parents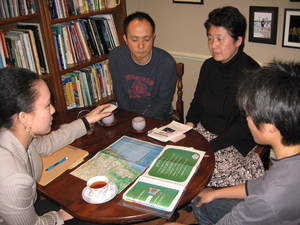 A student and her host family in the States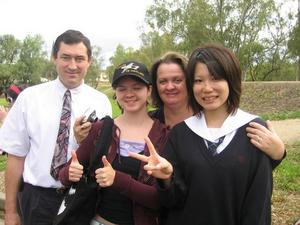 At a Graduation ceremony